How do you feel when your project reviewer listens to your lecture for half-an hour and says "Yawn..So where are the graphs to prove it?" Most of them are unmindful of the amount of hard-work that had gone into your project. They certainly don't understand that not all projects need graphs.

ALL THEY NEED IS SOME SQUIGGLY CURVES WITH X AND Y AXES.

Such people care more for the letter than for the spirit of rules n regulations. I am not going to crib about it anyway. If all they want is a graph, so be it. I have presented some readymade graphs that can be conveniently added to your project – you don't need to pay royalty to me. ;)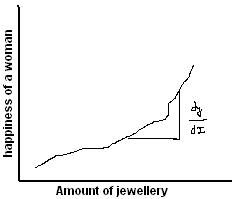 And don't forget to add some nice symbols like dy/dx or O(n logn).Such things add to the 'value' of your project!