The man who HAD lakhs of devotees world wide has done what even a nefarious criminal would fear to do.

Middle men have always been (and will continue to be) a headache to the society. Consider this for an example, a farmer (with his high interest loans) toils in his field and produces food grain which is conveniently bought by these middle men for a low price and sold in the market at exorbitant rates. These unscrupulous elements enjoy an unpropotional profit for their 'work', while the farmers continue to commit suicide due to poverty.
If you thought this was applicable only to the illiterate farmers, you are totally wrong. These middle-men are present, unfortunately, in all fields including Spirituality. Unless we realize the fact that there can be no one between us and the God, such rascals would continue to thrive.

This article, however, is not intended to put humanity on to the right track but was written for a more practical cause of publishing my resume. Since the top post now lies vacant I wish to offer my services to the mutt.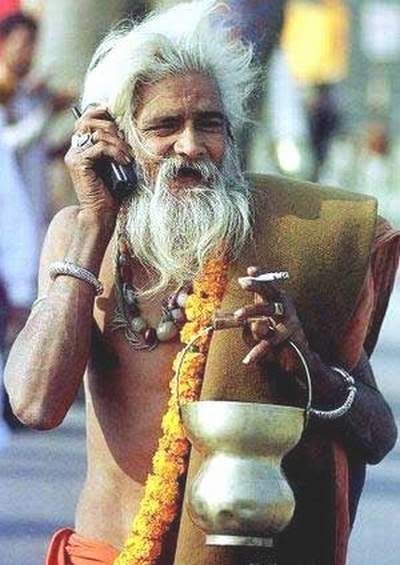 My Resume


Name: Sri Sri vikramananda.
Age: Old enough to hold this post.
Young enough to have female disciples.

(S)EXperience: 1. Worked in other ashrams and aware of all the 'spiritual practises'.

2. Attended a certified course in the P.C sarkar's school of magic and can vomit lingams, produce ashes, create fire etc.

Achievements: 1.A crowd following of more than 1 lakh (70% being women).
2. Working on a permanent solution to the Ayodhya issue (why not?).
3. Contacts with the top most rowdy gangs in the country.
4. Links with other fundamentalist groups which can declare a bandh when am arrested.

References:

1. Sri Premananda.
2. Sri kalki Bagwan.
3. Chandra Swami.
Can you kindly forward my resume?